Due to staff holidays, we will be operating reduced opening hours throughout August. Please check this page regularly for current opening hours, ahead of visiting our hub. 
We're sorry for any inconvenience caused and thank you for your patience during this time.

Our high street hub is part of our commitment to customer engagement and putting you first. It is designed to be an easy and informal way for you to find out more about your water and talk to us about any concerns you have.

How to find us
Travelling by car: There are a number of pay and display car parks near by.
Travelling by bus: The bus station is at the end of Union Street.


Opening hours (Week commencing 8 August 2022)

Monday: Closed
Tuesday: Closed
Wednesday: Closed
Thursday: Closed
Friday: Closed
Saturday and Sunday: ClosedHow can we help?
Open to everyone, our community hub is there for you. Please call in to see us if:

- You are on or would like to join our Priority Services Register and you want a little extra help - whether it's for reading or understanding your bill, you have any medical issues we need to be aware of, or you are worried about bogus callers visiting your home - we can help

- You need help paying your bill - we understand it can sometimes be difficult to pay your bill, so we are here to provide help and advice on different ways you can manage this

- You are interested in switching to a water meter - if you want to find out more about how to switch to a water meter and the benefits of doing so, we will be happy to help. You could save around £100 a year by making the switch

- You want advice on saving water and money - taking care not to waste water really helps the environment, can lower your fuel bills and, if you are on a meter, can help your pocket too.

For more information, including the latest events taking place at our hub, please visit us on Facebook: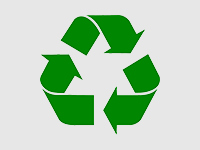 Recycling schemes
We work with local charities and organisations including the Breaking Bread Food Bank to help vulnerable people within the community. Our hub is a collection point for food, clothing and shoe donations and we also recycle used inhalers.