Developer charges consultation
Each year, we follow an annual cycle to set our developer charges. A key component of setting our charges is consulting and engaging with our developer customers (builders, developers, Self Lay providers and NAVs) on our charges.
We will seek feedback through:
Informal discussions with developer customers
Stakeholder sessions – we have held sessions with Fair Water Connections, Consumer Council for Water and TDS (formerly represented Home Builders Federation). 
Customer forums – we have held forums with Self Lay providers, developers and NAVs throughout the year.
Formal consultation document.
Timeline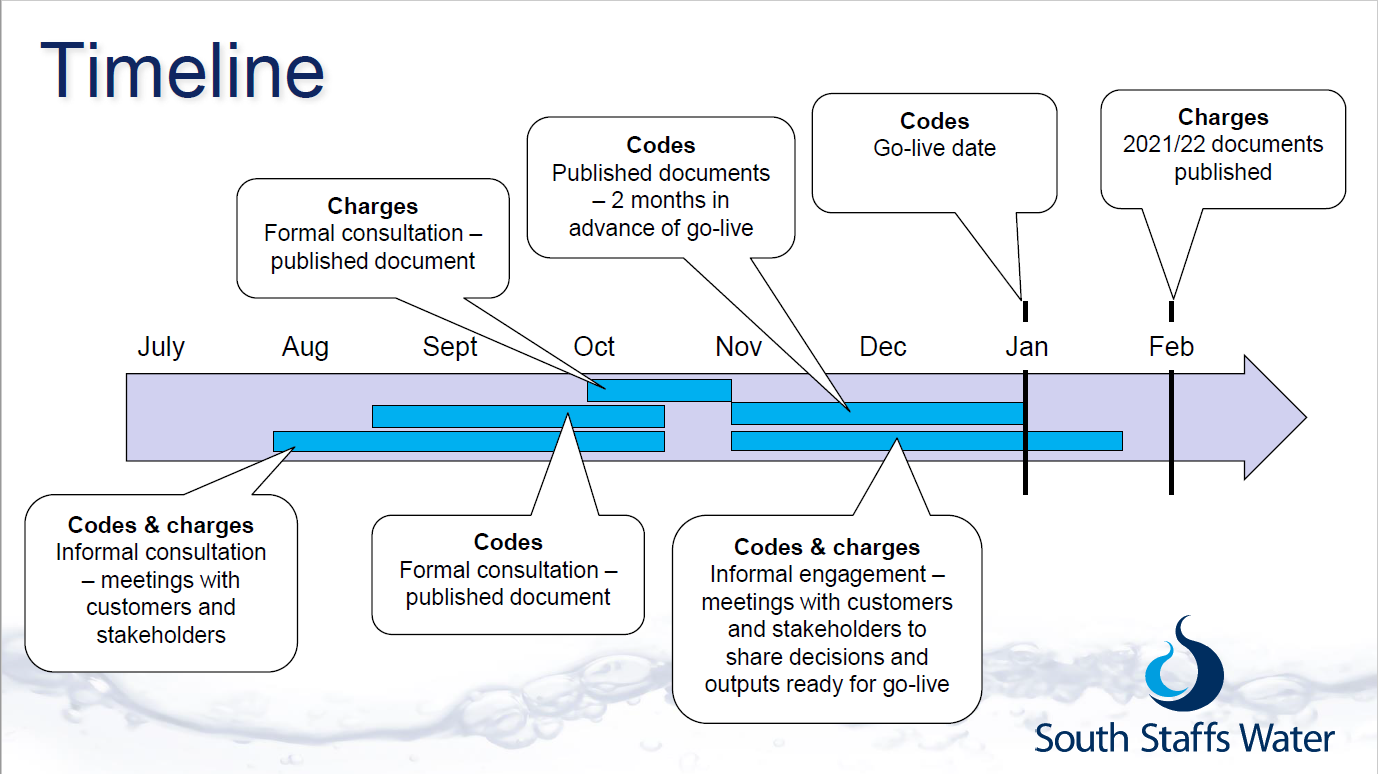 How to give your feedback
We have now published our developer charges for 2021/22 and therefore our consultation for this charging year has closed. However, if you would like to provide us with feedback, or to be included in our invitations to our forums, please let us know by emailing developerforum@south-staffs-water.co.uk.
Our charging documents can be found here.