SPRING
Slug Pesticide Rethink – Ideas for Nurturing Growth
Calling all Blithe catchment farmers…
SPRING 2 Environmental Protection Scheme
SPRING 2 is an Environmental Protection Scheme set up by South Staffs Water to help farmers explore catchment friendly land management.
Under the scheme, farmers in the Blithe catchment will be able to apply for a grant of up to £10,000 per farm – towards the costs of voluntary on-farm infrastructural improvements and land management options designed to protect the environment and improve water quality.
Rob Atkin of Atkin Farms, Field said: 

This is our second year with the SPRING scheme through SSW; we all hate form filling, but the application is only 7 pages long and will take you no longer than an hour to fill out!

We found Nina to be very helpful with all aspects of the process in applying for the grant and she's even there to help you fill it out; so much so that we have become an official Trial Farm for SSW, trialling new ideas and practices in order to protect the local watercourse and maintain and improve water quality by creating a variety of combined pollen and nectar rich mix, game crop mix and grass margins along ditches and the inclusion of, working of our over wintered stubbles, using Ferric Phosphate slug pellets and biobed regeneration.

SSW wants to work with the farmers and they're open to ideas and suggestions."
 John Cotton of Brook House Farm, Gratwich said:

"We used the SPRING Grant Scheme to fence our stretch of the River Blithe from our livestock and installed 2 water troughs in a bid to stop river bank erosion, encourage wildlife and flora, improve water quality and to stop the spread of livestock disease. 

The scheme was really straight forward to apply for and Nina Yiannoukos from SSW was very helpful throughout and upon successful application, payment was very swift! Work was completed shortly after and the project a real success."
Examples of improvements which might qualify for a grant are shown in the following table:
| | | | |
| --- | --- | --- | --- |
| Capital Option | Cost | Non-Capital Option |   |
| Pesticide sprayer washdown/ handling area (m2) | £40.00 | Slug Pellet - use of Ferric Phosphate (kg) | £1.00 |
| Lined biobeds (m2) | £75.00 | 4 - 6m buffer on cultivated land (ha) | £350.00 |
| Pesticide biofilter (m2)  | £980.00 | 12 - 24m watercourse buffer on cultivated land (ha) | £515.00 |
| Roofing for sprayer washdown area (m2) | £60.00 | Take field corner out of management (ha) | £400.00 |
| Post & wire (inc. posts) (m) | £3.50 | Catch crops / cover crops (over winter) (ha) | £110.00 |
| Gate (inc. posts) (m) | £150.00 | Contour cropping (ha) | £10.00 |
| Gateway relocation (per unit) | £320.00 | Manage overwinter tramlines (ha) | £10.00 |
| Resurfacing gateways (per unit) | £90.00 | Loosen compacted soil layers (ha) | £15.00 |
| Hard base for livestock drinkers (per unit) | £110.00 | Arable reversion into grassland (ha) | £310.00 |
| Livestock troughs (per unit) | £100.00 | Undersown spring cereal | £270.00 |
The full list of improvements which might qualify for a grant is shown in the application form.

SPRING 2 is open to both arable and livestock farmers and to qualify for a grant your farm must be situated within the Blithe catchment and have high-risk fields. In return, we ask you to provide a copy of your pesticide application records and farm maps.
How you can get involved
To register your interest in the scheme please contact the catchment team for further information.
How to apply
For more details contact Nina Yiannoukos
Email: NinaYiannoukos-Benton@south-staffs-water.co.uk
Tel: 01922 638282 (ext: 2350) Mobile: 07341734293
By post: Nina Yiannoukos, Water Strategy Department, South Staffs Water, Green Lane, Walsall WS2 7PD 
Meet the team
Nina Andrea Yiannoukos-Benton MSc BSc (Hons) MBPR (Assoc)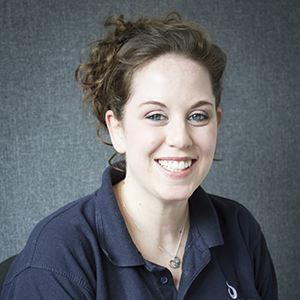 Nina Yiannoukos-Benton began working with South Staffs Water in January 2016 as the Senior Catchment Advisor where she designs and implements catchment management. Nina has since become qualified in BASIS Soil and Water Management and Foundation in Agronomy. Prior to this she was at university studying her Masters in Environmental Consultancy after an undergraduate degree in Geography and Environmental Management. During her studies Nina completed a placement with the Catchment Team at Thames Water and carried out research on the reduction of agricultural diffused pollution in relation to different agricultural practices.

Emma Smail BSc (Hons), MBPR (FQA)


Emma Smail joined South Staffs Water in September 2018 as a Catchment Advisor. Emma had previously been working as a research agronomist managing arable field trials for a research and development company where she began her BASIS training and became a FACTS certified advisor. Prior to this Emma gained a degree in ecology and conservation and has experience of working as a field ecologist with an ecological consultancy.

Geoff Howe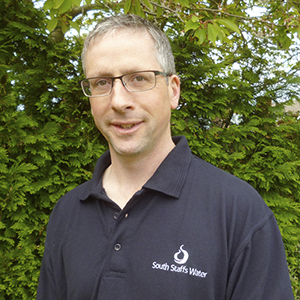 Geoff Howe began working in the agri-environment sector as an advisor on the Arable Stewardship Pilot Scheme, having a specialist interest in arable cropping. Working with growers to manage water catchments is a key interest and he is currently providing agricultural advice for South Staffs Water. He spent three years as an agronomist in South Lincolnshire, having gained a degree at Harper Adams Agricultural College. He is BASIS and FACTS registered (so qualified to advise on agrochemicals and fertilisers). He has experience working on a variety of farms, including dairy, sheep and arable.