Where is my customer reference?
Your customer reference can be found on any bill or letter we have sent you.
To register or log in to My Account you will need the 8 digits that follow UC or MC on your bill.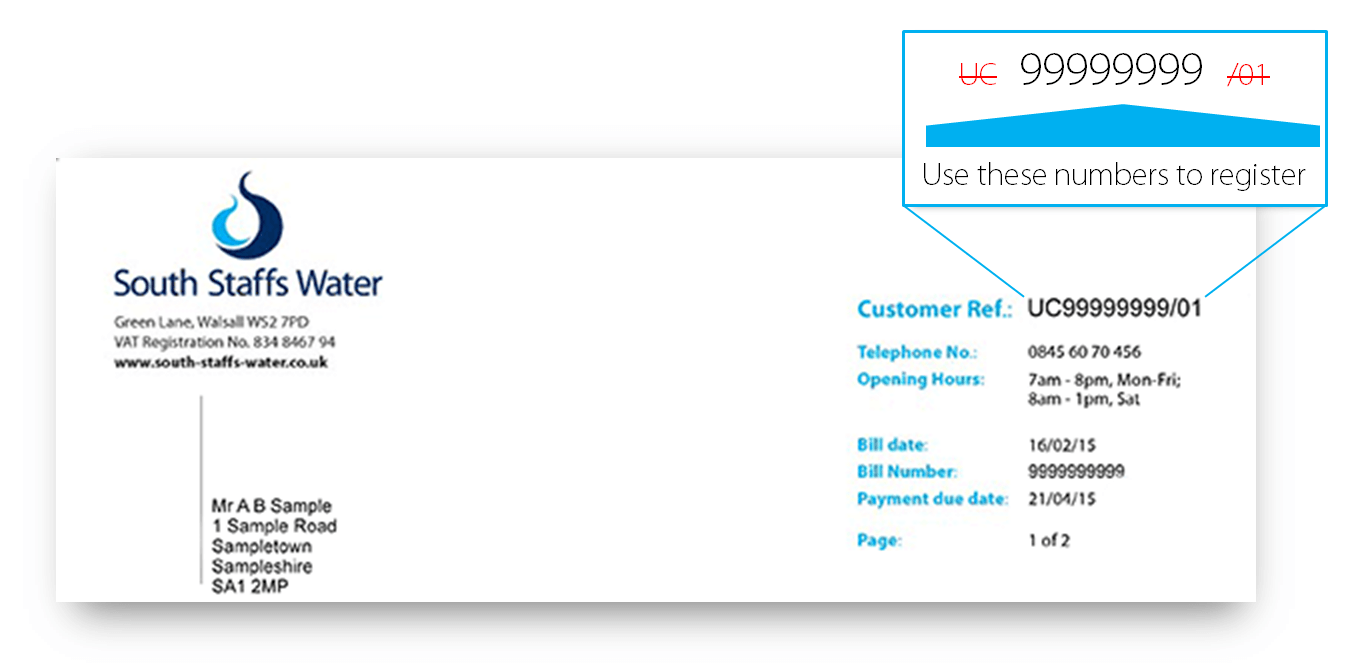 If you don't have a bill or letter at hand please call us on 0345 6070 456 to confirm your customer reference over the phone.