Direct Debit
Click here to set up a Direct Debit, you'll need to register or log in to My Account
Simple, safe, convenient and best of all it's free. You can also spread the cost of your bill over the year.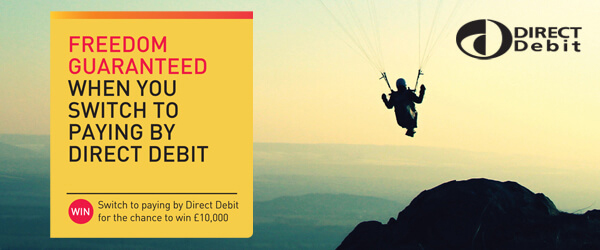 If you switch to Direct Debit you could win £10,000 (terms and conditions apply). Find out how to enter.
More information about Direct Debit
Direct Debit payments are taken on or shortly after your chosen payment date and reach us instantly. They are covered by the Direct Debit Guarantee.