An award for our community hub
Photo of the Celebrate Sandwell award winners. (Photos by Naresh Pall.)Our Community Hub in Wednesbury has been presented with an award at Celebrate Sandwell on 28 June 2019.

The awards were presented as a record of achievement for outstanding contributions to the wellbeing of the people of Sandwell.
The award for our community hub was for the community category with other winners, 'Just Straight Talk' picking up the award for mental health and Portway Lifestyle Centre – day learning opportunities winning the award for disability.

Rachael Merrell, head of household retail services, said:
"We set up our community hub as an easy and informal way for local people to find out more about their water and talk to us about any of their concerns. A year later and it has developed into so much more. We now have community groups using the hub almost every day, and our events range from monthly jobs fairs and weekly advice sessions with Citizens' Advice, to Knit and Natter sessions and Santa's grotto during the Wednesbury Christmas lights switch-on. We're so pleased to receive this award, it recognizes all the work our hub team put in, to ensure that local people get all the support they need and more."
Rebecca Nash, community hub advisor, said:
"Getting the award was amazing. It's good to see that we've made an impact in the community and the difference it's making to local people."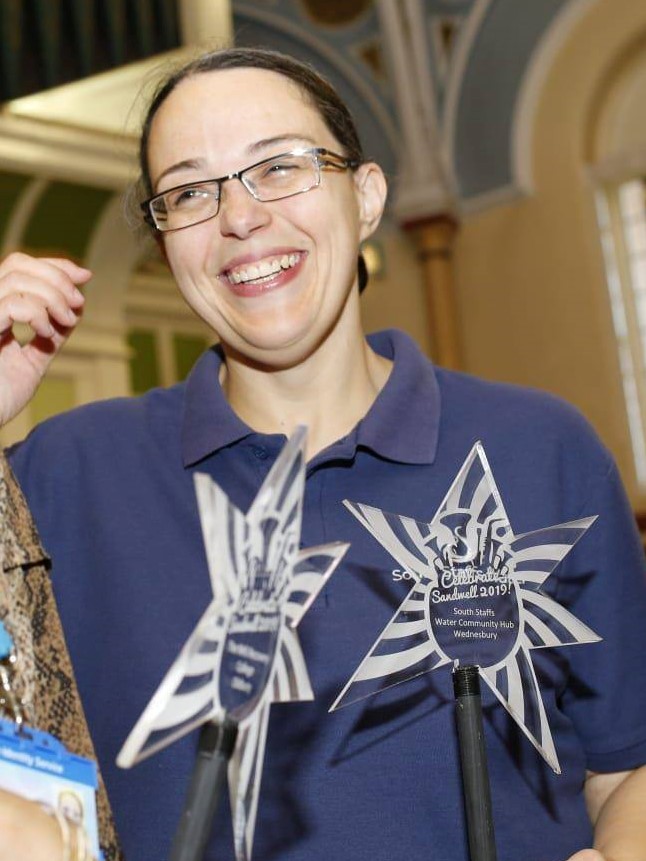 For more information about the community hub and the events held there, visit our community hub page.







Posted: 1 July 2019