Children's 'design a water-saving' poster competition launched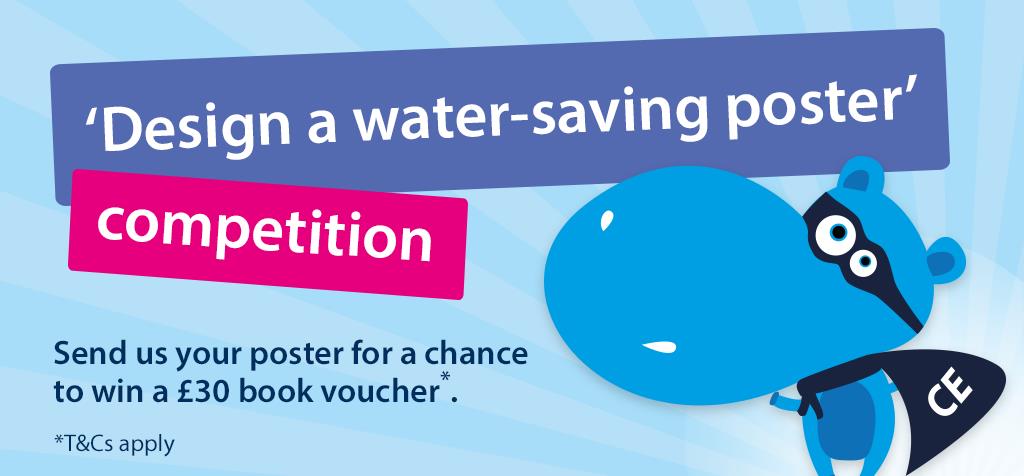 We're asking children to design a poster which encourages people to save water.
The competition is open for children of South Staffs Water's customers and there will be two winners, one for each age group; 5 to 7 year-old children; and 8 to 11 year-old children. We're offering a £30 book voucher for the two winning posters, which need to include top tips on saving water.
"We would like your help to spread the water-efficiency message far and wide, and encourage everyone to be water wise. This is especially important at the moment because of the drier-than-normal winter and spring and with people spending more time at home due to the COVID-19 crisis.

Water is also a precious resource and we are fortunate in this country that we have easy access to clean, running water by simply turning the tap on. In order to make sure we'll continue to have water for the future and to look after the environment, we need to encourage everyone to do this. And it's why we need your help."

Elena Mexa, head of communications, marketing and CSR.
Send all entries to communicationsteam@south-staffs-water.co.uk with your first name and age by 24 July 2020, 5pm. The winners will be announced on or before 7 August 2020 on our website and social media channels.
Useful downloads
Tips to help you save water
Find out how you can save water and the protect the environment

Posted: 26 June 2020