Improvements at Mercia Close, Tamworth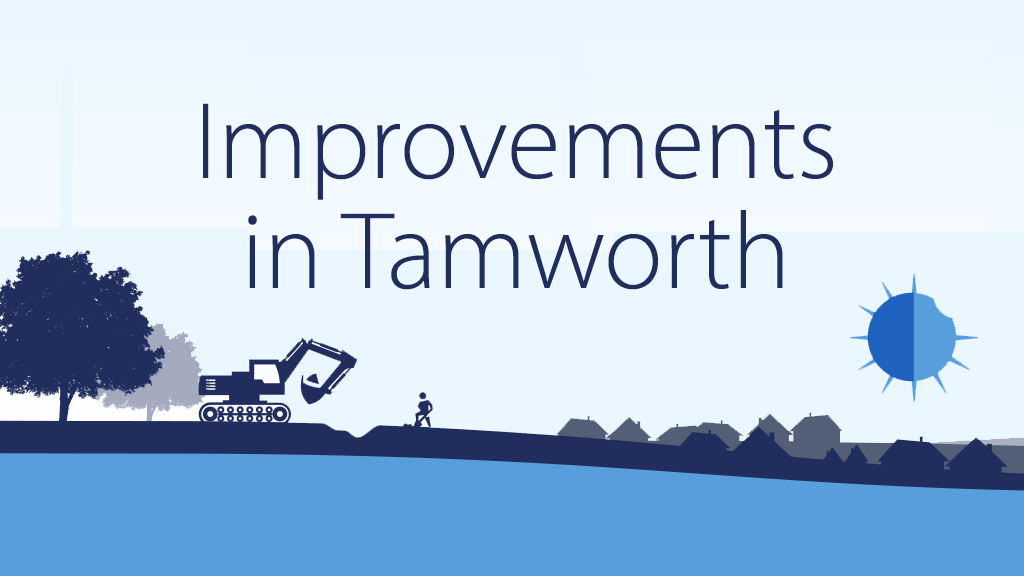 Work is starting on an essential project in Tamworth.

The scheme will see a total of 1,650 metres of water main replaced in the Mercia Close area, resulting in the highest water quality and a reliable water supply to customers. 
Where and when?
The project is due to start on Monday 7 June 2021, starting at the junction of Fontenaye Road, Roman Way and Robinson Close, working round Roman Way, renewing joining cul-de-sacs as we pass them:
Roman Way: 7 June
Robinson Close: 7 June
Mercia Close: 14 June
Norman Close: 28 June
Lanchester Close: 5 July
Edgar Close: 5 July
Guys Close: 12 July
Compton Road: 19 July
Athelstan Way: 26 July
Will traffic be affected?
In order to complete this work as safely and efficiently as possible, there will be temporary traffic signals in place as we work at the junctions of Fontenaye Road and Roman Way. Appropriate signs and barriers will be in use throughout the remainder of the streets. We will ensure that traffic disruption and noise is kept to a minimum and access to residents maintained is at all times.
Will this affect my water supply?

We may need to turn off your water supply for a short period of time. If we do need to shut off your supply, we will provide as much notice as possible.


Our investment programme
This scheme is part of our commitment to invest in new water mains, to reduce leakage by at least 20% and to ensure our customers continue to receive a reliable and high-quality water supply.
 
Updates
15 June 2021

A large section of water main has been replaced in Fontenaye Road, from the junction of Willoughby Road and Roman Road, as well as in Robinson Close. Reinstatement of the roads and footpaths are taking place over the next few days, with the temporary four-way traffic lights expected to be removed by Friday 18 June.

Work will continue this week along Mercia Close and Roman Road, where a temporary water supply will be installed above ground, to minimise interruption to customers' water supply in the area, while the new main is being installed. We will notify affected customers when the transfer to the temporary supply, and connection to the new main, are due to take place. Interruption to supply will usually last for five to ten minutes.

Once customers are connected to the new main, they may notice that their water appears cloudy. This is completely normal and is the result of increased air bubbles forming in the water. Running the cold kitchen tap will help to clear this.

We would like to thank all customers for their ongoing patience during these essential works.


Posted: 16 June 2021