Improvements in Abbots Bromley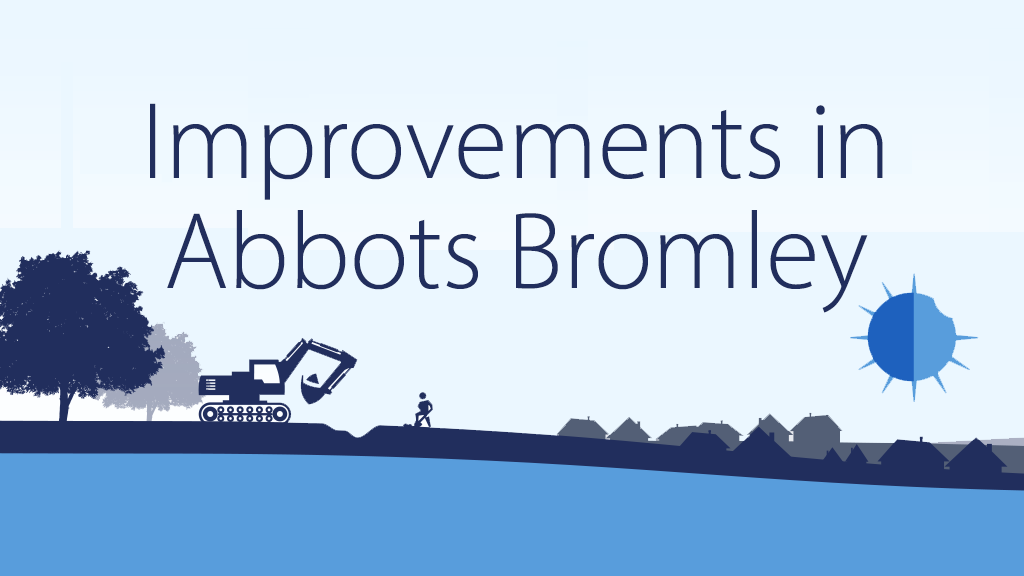 Work is starting on an essential project in Abbots Bromley.

The scheme will see a total of 1,804 metres of water main replaced as part of our ongoing improvement programme, resulting in the highest water quality and a reliable water supply to customers. 
Where and when?
The work will carried out at:
Pinfold Lane from 18 January 2021
Cross Of Hands from 18 January 2021
Abbots Bromley Road (junction of Pinfold Lane) from 23 January 2021
Orange Lane from 1 March 2021
Lichfield Road, Bromley Hurst from 15 March 2021
Sunnyside Farm Road, Bromley Hurst from 1 March 2021
Glass Lane, Bromley Hurst from 21 March 2021
Abbots Bromley Road (junction of Glass Lane) from 29 March 2021
Cross Of Hands from 15 March 2021
Will traffic be affected?
In order to complete this work as safely and efficiently as possible, road closures will be in place on the above roads. We will ensure that traffic disruption and noise is kept to a minimum and access to residents is maintained at all times. School buses will also have access to and from properties where necessary.
Will this affect my water supply?
We aim to complete the works with as little disruption as possible. However, we may need to turn off the water supply for a short period of time. If we do need to shut off the supply, we will provide as much notice as possible. 

It is possible that when the water supplies are restored, some customers may experience cloudy or white water, caused by air being trapped in the pipes. This is nothing to worry about, simply run your cold kitchen tap until the water runs clear. 

We are committed to investing in new water mains, to reduce leakage by at least 15% and to ensure our customers continue to receive a reliable and high-quality water supply.

Updates
25 January 2021

Works started on 18 January to replace the mains and services in Pinfold Lane under a road closure.

Unfortunately, the work was cancelled on Monday 25 due to weather conditions and should restart Tuesday 26 weather permitting.


1 February 2021


Work is continuing under the road closure in Pinfold Lane.

We have also had two-way lights on Abbotts Bromley Road at the junction of Pinfold Lane to work on the connection for the new main.

The lights will be removed next week once the hole has been backfilled and reinstated.


5 February 2021

The team are getting ready to lay the new water main by directional drilling method. Drilling will take place on Tuesday, Wednesday and Thursday under the road closure.

There will be a temporary water main laid above ground over the bridge.. We will be coming back to this section when we abandon the old water main. This is so we can use the existing line of the old main and not have a new excavation on the bridge.


12 February 2021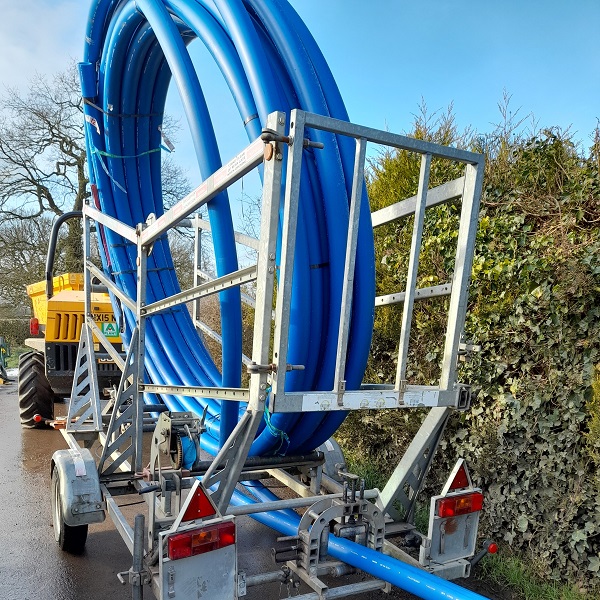 The new water main was laid this week from The Boskins to Hurst Farm using the directional drilling method.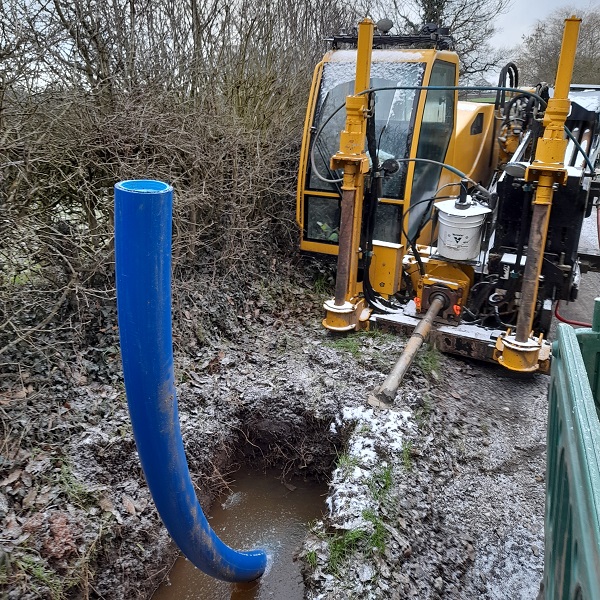 There is a section outside The Boskins, which will be worked on next week, with approximately 20m of open cut trench and connections. It was not possible to drill this section because we needed to cross the old water main.

Next week we will be doing some connections, filling the section of new main to the bridge over the brook, pressure testing and taking samples. We will then connect some services to the new main following a sample pass.









22 February 2021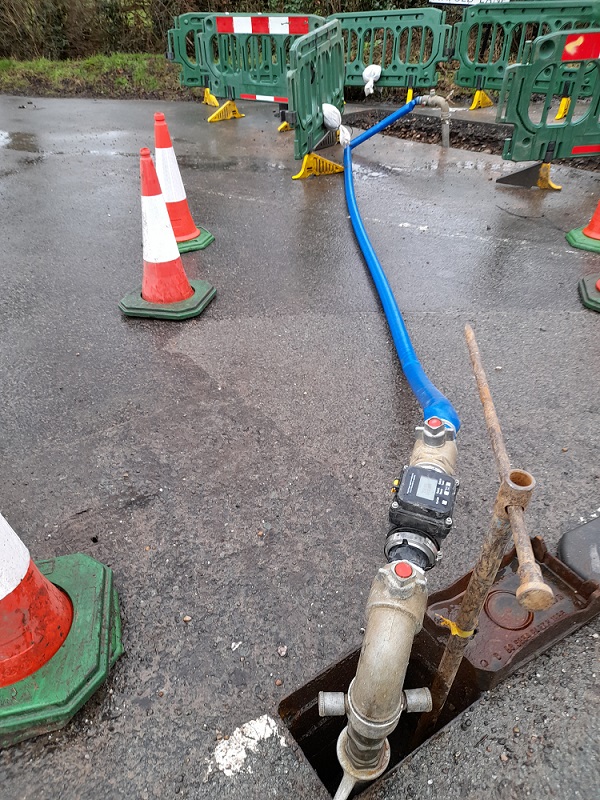 The section of main from Abbotts Bromley Road to the brook has been filled with water and pressure tested.

Following a sample pass, we will be connecting some of the services this week.

Laying of the next section will continue this week using the directional drilling method. 







1 March 2021

All services on the section from the junction of Abbotts Bromley Road to the brook have been transferred on to the new main, including one property in Glass Lane. Backfilling and reinstating the road will be carried out this week.

Work continues on the section from the brook to Orange Lane and the road closure remains in place from Abbotts Bromley Road to Orange Lane.


18 March 2021
The old main in Pinfold Lane is no longer in use and work continues to remove old iron works this week. We are currently working with Staffordshire County Council to decide on how to best proceed with laying additional mains on the bridge crossing, though the overland main will stay in place.

The road closure on Pinfold Lane will now be removed and a new road closure will be in place on Orange Lane, so we can continue our improvement works, including the use of directional drilling.


29 March 2021
The work is continuing under a road closure in Orange Lane and Glass Lane.

Once we have filled the new main with water and carried out pressure testing, we will be working on service connections and abandoning the old main. This will take approximately two weeks to complete.

We will then move back to Pinfold Lane to complete the bridge crossing.



Posted: 17 December 2020
Updated: 29 March 2021