Improvements in Stafford Street, Walsall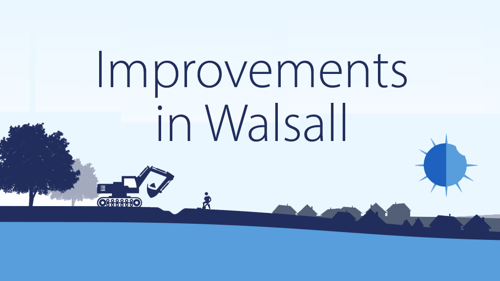 Work is starting on an essential project in Walsall.

The scheme will see 1,760 metres of old water main replaced with a new, high-performance, polyethylene water main, in the Stafford Street area, resulting in the highest water quality and a reliable water supply to customers. 
Where and when?
The work will start on 5 July 2021 at:
Northcote Street
Gladstone Street
and then from 19 July:
Bloxwich Road
Norfolk Place
Derby Street
Hereford Street
Kent Street
Essex Street
This work has been planned during the summer holidays, to reduce the impact on local schools, motorists and residents. It is due to be completed by September 2021. 
Will traffic be affected?
In order to complete this work as safely and efficiently as possible, Northcote Street, Gladstone Street, Derby Street, Hereford Street, Kent Street and Essex Street will be closed during work.
There will also be a one- way system in place on Bloxwich Road, between Proffit Street and Forest Lane with traffic running towards Walsall Town Centre. A suitable diversion will be in place for traffic exiting the town centre.
Will this affect my water supply?

We may need to turn off your water supply for a short period of time. If we do need to shut off your supply, we will provide as much notice as possible.


Our investment programme
This scheme is part of our commitment to invest in new water mains, to reduce leakage by at least 20% and to ensure our customers continue to receive a reliable and high-quality water supply.
Posted: 9 June 2021