Improvements in Walsall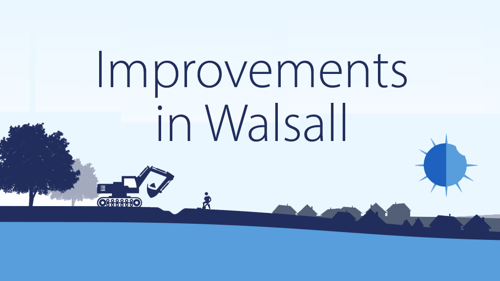 Work is starting on an essential project in Walsall.

The scheme will see a total of 4.036 metres of water main replaced in the Birmingham Road area, resulting in the highest water quality and a reliable water supply to customers. 
Where and when?
The work will start on 17 May 2021 at:
Belvidere Road
Highgate Avenue
Little Gorway
Gorway Gardens.
The work on Birmingham Road will start on 17 July 2021, then following on to:
Jesson Close
Jesson Road
Gorway Road
Parklands Gardens
Lysways Street
Sandymount Road
Emery Street
Emery Close
The Pines
Mandeville Gardens.
The work will be completed by 1 April 2022. 
Will traffic be affected?
There will be traffic lights in operation for the majority of the scheme and Birmingham Road will have a one-way system in place from 17 July 2021 to 5 September. Our contractor Network Plus Ltd will ensure that traffic disruption and noise is kept to a minimum and access to residents is maintained at all times.
Will this affect my water supply?

We may need to turn off your water supply for a short period of time. If we do need to shut off your supply, we will provide as much notice as possible.


Our investment programme
This scheme is part of our commitment to invest in new water mains, to reduce leakage by at least 20% and to ensure our customers continue to receive a reliable and high-quality water supply.
Posted: 29 April 2021