MP visits Hampton Loade treatment plant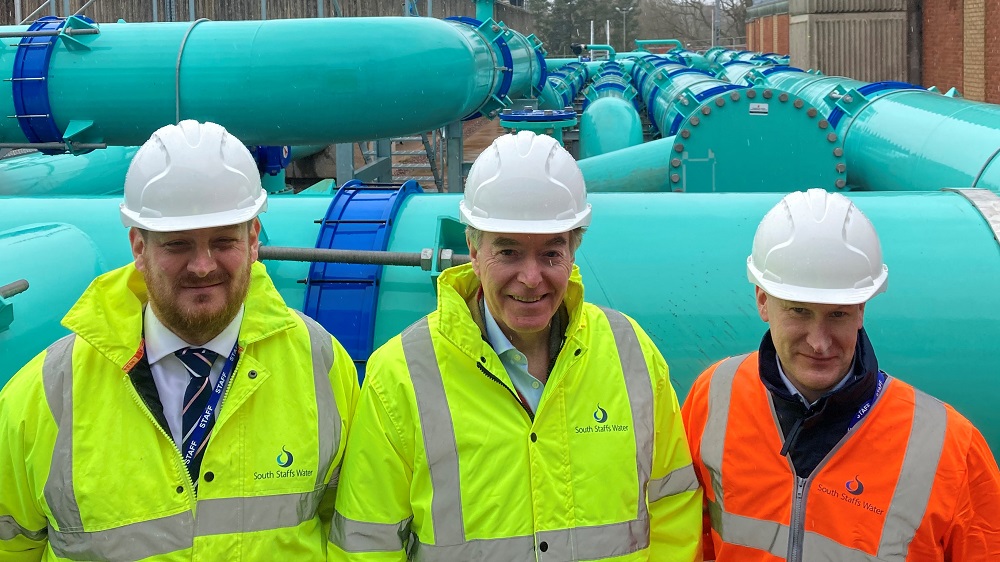 Philip Dunne MP visited our drinking water supply plant at Hampton Loade this week, to see work to install a new innovative and environmentally sustainable water-filtration system.
The site at Hampton Loade, between Bridgnorth and Highley, has a capacity to produce 210 million litres of high-quality water a day and supplies around 700,000 customers. 
As part of the Green Recovery Fund last year, Ofwat approved an additional £15m capital investment to accelerate the pace of our upgrade, to a £40m total investment at the site. This will further enhance our drinking water quality and reduce carbon emissions by around 1,000 tonnes a year over the next three years. The upgrade includes installation of a new ceramic membrane-based water-filtration solution. 
"I was delighted to learn about the state-of-the-art technology being invested near Bridgnorth under the Green Recovery Fund.  It was good to learn more about the water supply business here in South Shropshire – making a refreshing change from my recent focus on the treatment side of the water sector".

Philip Dunne MP
"It was good to be able to show local MP, Philip Dunne, around our treatment works at Hampton Loade. Once complete, this will be the largest deployment of ceramic membrane technology in the UK, and the first retrofit of its kind in an existing water treatment works.

"The UK water sector has an ambition to achieve net zero carbon emissions by 2030, and we are committed to playing our part in achieving this. Our project at Hampton Loade is just one example of our ongoing decarbonisation plan."

Andy Willicott, Managing Director, South Staffs Water
Posted: 8 April 2022