New apprenticeship training underway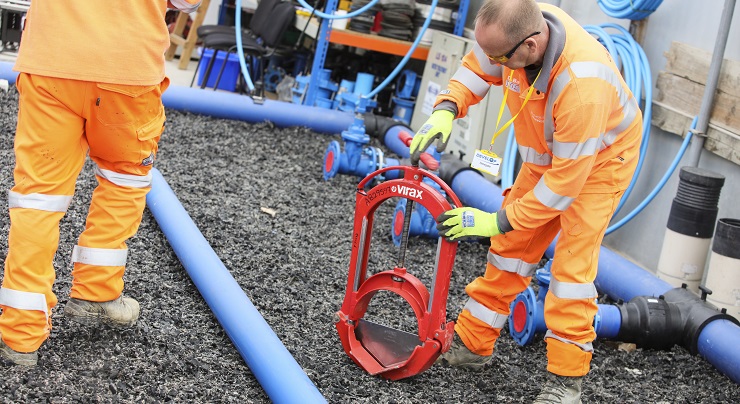 Utilities specialist Develop Training Limited (DTL) has won a contract to deliver an apprenticeship in water mains laying for South Staffs Water.

DTL, an approved provider under the apprenticeship levy scheme, is now putting nine apprentices through the 13-month programme, including hands-on learning at its newly-opened mains-laying facility.
The candidates, mostly from the Tipton and Walsall area, are made up of five South Staffs Water employees and four new recruits from OnSite Specialist Maintenance, both part of the South Staffordshire plc group. They are expected to complete the course, "Network Construction Operations Water Mains Laying", in January next year (2020). 
The course is a 50-50 mix of classroom and practical training, combining an introductory NVQ in the subject with a more in-depth technical certificate. The apprentices will video record their practical work in e-portfolios to demonstrate they have achieved the necessary hands-on skills.
Marcella Nash, Director of Human Resources at South Staffs Water, said:
"We find it so important to offer apprenticeships and this new programme is one of many we have offered not just in Water but across our Group businesses. It's very important to offer training and real work-experience so that apprentices, new to work, retraining into different careers or enhancing their current skill sets, can gain the confidence they need to excel".