Management team
Board of Directors

Rt Hon Lord Smith of Finsbury - Independent chairman
Stephen Kay - Independent Non-executive Director
Catherine May - Independent Non-executive Director
Alice Cummings - Independent Non-executive Director
Keith Harris - Non-executive Director
Peter Antolik – Non-executive Director
Keita Saito - Non-executive Director
Phil Newland - Group Chief Executive - South Staffordshire PLC
Andy Willicott - Managing Director


Executive team
Andy Willicott; managing director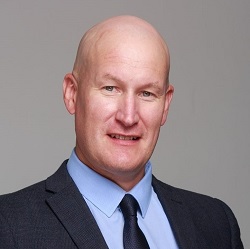 Andy was appointed as managing director in May 2020, having previously been transformation director at Bristol Water. 

His past roles include executive director with Pennon Group and chief operating officer for Sydney Water, with responsibility for all aspects of frontline water and waste water treatment, network operations and customer delivery.  

He has a passion for first-class delivery of service and a huge experience in digital transformation. 
Pete Aspley; wholesale director


Pete has a well-established background in the water industry having worked within the South Staffordshire Plc group for 25 years.
He trained as a mechanical and electrical engineer within the manufacturing sector, before joining the Group as a water treatment manager in 1990.
Pete has since obtained a wealth of operational and management experience in the abstraction, treatment, storage and distribution of potable water.
In 2004 he set up and became managing director of Integrated Water Services Ltd (IWS) – a new Group company providing a wide range of specialist support services to water and related industries. IWS has since gone from strength to strength and in 2015 saw its revenue increase to £48million. Pete joined South Staffs Water in 2015. 
Marcella Nash, PgDip, CIPD; director of human resources


Marcella was appointed in January 2014 previously having worked within South Staffordshire Plc as head of human resources for Echo.  She has extensive generalist HR experience and is currently responsible for organisational capability and people performance as well as health and safety standards, performance and culture.
Prior to this, she was a senior HR manager at Severn Trent Group and Severn Trent Water.

Andrew McGeoghan: finance director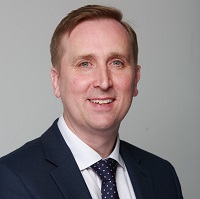 Andrew was appointed in 2019 having previously worked at Jacobs as head of economic regulation and assurance. 

He has a diverse experience in both the public and private sector, having held a variety of senior finance positions across the sector. He spent several years with Ofwat as an associate director before joining Jacobs in 2015 to set up and lead a specialist team advising regulated companies on their reporting and control processes.