Board of Directors

Rt Hon Lord Smith of Finsbury - Independent chairman
Stephen Kay - Independent Non-executive Director
Catherine May - Independent Non-executive Director
Alice Cummings - Independent Non-executive Director
Keith Harris - Non-executive Director
Peter Antolik – Non-executive Director
Keita Saito - Non-executive Director
Professor Ian Barker - Non-executive Director 
Phil Newland - Group Chief Executive - South Staffordshire PLC
Andy Willicott - Managing Director


Executive team
Andy Willicott, Managing director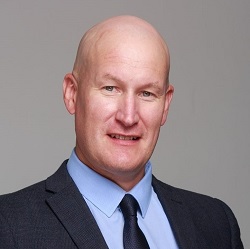 Andy was appointed as managing director in May 2020, having previously been transformation director at Bristol Water. 

His past roles include executive director with Pennon Group and chief operating officer for Sydney Water, with responsibility for all aspects of frontline water and waste water treatment, network operations and customer delivery.  

He has a passion for first-class delivery of service and a huge experience in digital transformation. 



Marcella Nash, PgDip, CIPD, Director of human resources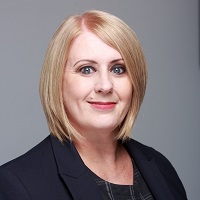 Marcella was appointed in January 2014 previously having worked within South Staffordshire Plc as head of human resources for Echo.  She has extensive generalist HR experience and is currently responsible for organisational capability and people performance as well as health and safety standards, performance and culture.
Prior to this, she was a senior HR manager at Severn Trent Group and Severn Trent Water.



Caroline Cooper, Strategy and regulation director

Caroline was appointed in 2020 having previously been responsible for our successful PR19 submission, developing a business plan which delivers for our customers and the environment. This saw us secure over £660m of funding for the period 2020-25.
Caroline has spent all of her career in the water sector, previously working for Severn Trent Water until she joined South Staffs Water in 2003. She originally joined as an analyst in asset management and has progressed through a number of roles within the business, with her extensive knowledge in asset management, business planning and strategy development.



Andrew Lobley; Operations director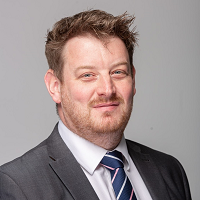 Andrew was appointed in 2021. He started his career 16 years ago at Cambridge Water, in the engineering office.  Andrew then moved into water quality, which saw him achieve a PhD in water quality risk management. In 2008, Andrew joined Welsh Water - initially overseeing its drinking water safety plans, and later its clean water risk processes. In 2014.

Andrew joined South Staffs Water as head of water quality and in 2017 took on the role of director of operations.




Tom Fewster, Asset management and investment delivery director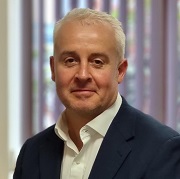 Tom was appointed in 2022 and is responsible for delivering our ambitious asset management projects across both regions, including capital works and new investment.  He also oversees our commitment to support the water industry's road to net zero.
Tom has a huge amount of experience managing major capital projects and programmes in the water sector, as well as in the renewable energy and environmental sectors. He has previously been responsible for capital project programmes at United Utilities and the Environment Agency, as well as managing the development of renewable energy generation assets for RES Group. 


Dan Rhodes, Customer deliver director

Dan was appointed in 2022 and is responsible for delivering an excellent service for customers, both household and retailers; overseeing customer and retailer experience, customer operations, communications, change programmes and new innovations. 
He was previously head of customer service at Morrison Water Services, where he implemented a change program to deliver a superior, customer experience for all customers, which won the Institute of Customer Service Best Customer Satisfaction Strategy 2019. He has also held roles at Severn Trent and Morrison Utility Services.