Outcome 2 - Secure and reliable supplies now and in the future
We're committed to maintaining a healthy water resource position while balancing the needs of the environment, and raising awareness of water efficiency by helping our customers value water.



What you said
Ensuring that you have enough water now and in the future is one of your key priorities.  Around 97% of you agreed maintaining reliable water supplies were important.
Where we are now
Our customers spend less time off water than the national average – fewer than 10 minutes each year and we're committed to keeping it this way. One way we achieve this is by ensuring our assets – such as reservoirs, pumping stations and water mains – are all working as efficiently as possible.
We also look way off into the future to understand demand and actively encourage customers to reduce the amount of water they use to help preserve our precious resource.
What we're going to do
Invest £160 million to maintain our pipework, reservoirs and pumping stations. This will help reduce the number of burst mains and leaks and reduce the time customers spend without water when we need to carry out essential work.

Ensure interruptions are less than 10 minutes when supply is affected

Increase the amount of educational engagement concerning water efficiency.
Outcome Delivery Incentives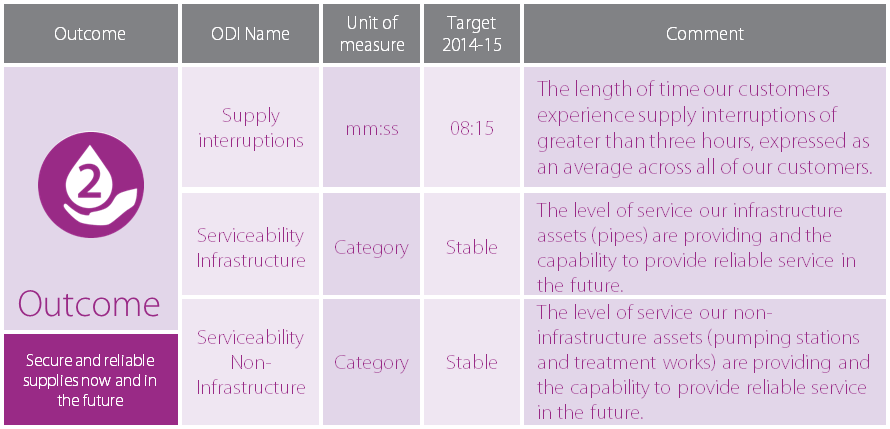 Click here to view Outcome 3
An excellent customer experience to customers and the community