Blithfield Reservoir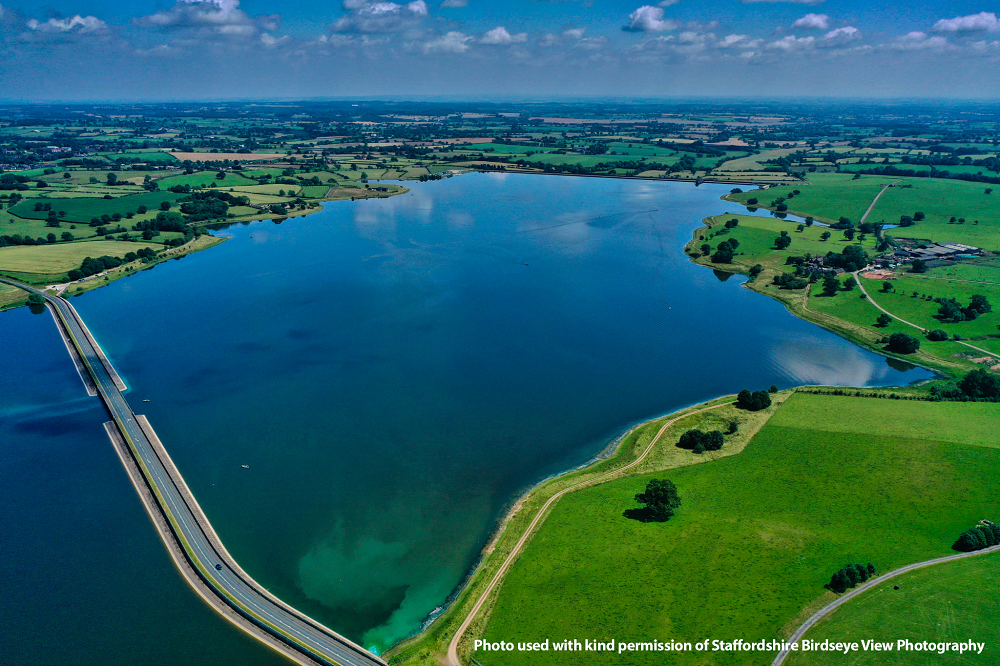 Blithfield Reservoir is a beautiful 790-acre lake set in the rolling hills of Blithe Valley. 



The reservoir was created by building a dam across the nearby River Blithe, channelling water into the valley alongside it. The reservoir took 500 men more than six years to complete and was officially opened by the Queen Mother in October 1953.


Today it provides up to 100 million litres of water each day to more than half a million houses and businesses in parts of the Black Country, East and South Staffordshire and South Derbyshire.
The estate, which contains areas of rare ancient woodland and an abundance of local wildlife, was first designated as a Site of Special Scientific Interest in 1968.
It was re-designated in 1987 in recognition of its national importance as a habitat for wildfowl, in particular goosander, widgeon and a wide variety of over-wintering fowl.

Visitors to the reservoir can enjoy beautiful countryside walks, bird watching or take part in sailing and angling activities.

Nearby is the cathedral city of Lichfield; Burton-on-Trent which renowned as the country's capital of the brewing industry; and the National Forest, which covers some 200 square miles.
The reservoir is located close to the historic village of Abbots Bromley which is famed for its annual horn dance, and offers plenty of opportunity for relaxation with several pubs.