Wrap up for winter
Winter is coming! As temperatures start to drop, make sure you give your home a HUG.
Plummeting temperatures can cause exposed pipework to freeze and in some cases burst. This is not just inconvenient – having cold water leak all over your home is expensive and can ruin treasured items.
To help people prepare we are advising customers to give their home a hug this winter. It is really quick and easy to do and could help save hundreds of pounds in repairing damage to flooring or furniture.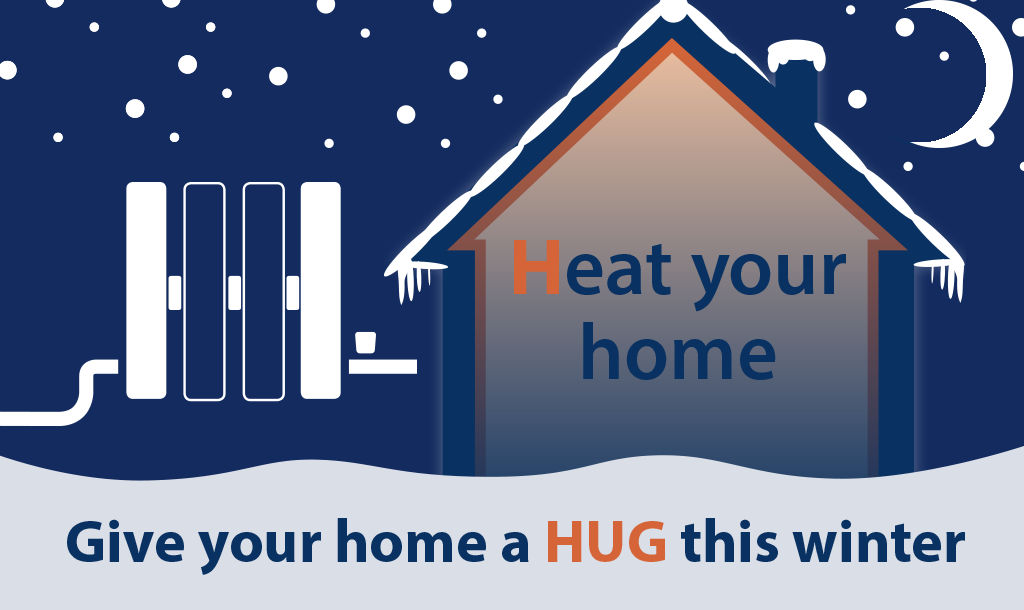 Heat





❄️

 Don't let your home get too cold. In very frosty conditions set your thermostat to maintain a low level of heat throughout the night and while you are out during the day. 

Understand your stop taps





❄️

 Where are your stop taps and how do you use them? You might need to turn them off in an emergency.
Get lagging





❄️

 Check that all cisterns, water tanks and exposed pipework are adequately insulated. Foam lagging can be bought cheaply from DIY shops or online and will help prevent bursts. Don't put insulation underneath tanks though, as warm air from below will help prevent water from freezing.

Claim your FREE pipe lagging kit.
By taking a few simple steps we can all help protect against the cold weather this winter – so go on, give your a home a hug! 

We are responsible for the water supply up to the boundary of your property. If you notice a leak or burst main outside the boundary, please report it.
If you have a problem with your internal water supply, contact a plumber. For a list of local plumbers please visit: www.watersafe.org.uk
Did you know…
While lagging cold water pipes can prevent bursts, lagging pipes which carry hot water helps keep the water hotter, allowing you to run your water heater at a lower temperature.
Wrap up your pipes
Advice on how to avoid burst pipes and what to do if a pipe bursts.
Find your stop taps
It's important to know where your stop taps are, in case you need to turn your water off in an emergency.
Extra help if you need it
Find out about our extra services, My Account and our promise to you.