Festive tractors take to the road in second charity event
The Staffordshire countryside saw almost 100 festive tractors take to the road in a charity Christmas convoy on Sunday 5 December 2021.
Arranged by South Staffs Water and Staffordshire Young Farmers Clubs, this was the second time a cavalcade of tractors travelled the 20-mile route through the villages of Blithbury, Hamstall Ridware, Hill Ridware, Colton, over Blithfield Reservoir and into Abbots Bromley in aid of charity.
The first event was held in 2019, with 80 tractors joining the convoy and this year an extra 17 joined the fun with a decorated South Staffs Water van leading the way and another following at the end. The tractors were lit up with Christmas lights, inflated Santas and one had a rotating Christmas tree, with drivers wearing Santa outfits and a wide range of Christmas hats.
Donations received so far total £6,000, which will be split between two worthy charities; Staffordshire Young Farmers Clubs and Midlands Air Ambulance and the event was been supported by many sponsors, including B&B Tractors, CH Froggat and son, JA Bloor, EJC Contracting and Spectrum Print and Visual solutions. 
"I'm so proud to be part of the tractor run. This was the second time we've held the event and this year was particularly special after the difficult time we've all had over the last couple of years.  It was wonderful to be able to spread some cheer to our local communities and see the smiles on the people's faces as we drove by. Some people may wonder why a water supplier is one of the organisers of the event; we work really closely with the Staffordshire Farmers, to ensure that we provide high quality water for our customers so it's fitting that we work on that partnership to create such an amazing event like the tractor run."

Nina Yiannoukos-Benton, Senior Catchment Advisor at South Staffs Water.
"I'm so pleased we could bring some festive cheer to the local community and I'm overwhelmed at the feedback and generosity of the people who came out to see the tractors. It makes all the hard work behind the scenes worthwhile. Donations are still being received but we have raised £6,000 so far which means £3,000 will go to each charity; the Staffordshire Federation of Young Farmers Clubs and Midlands Air Ambulance. Thank you so much for the support from the spectators and from our sponsors!"

Julia Taylor, County Organiser at Staffordshire Federation of Young Farmers Clubs.
"It was amazing, we can't thank you all enough. An absolutely incredible amount of planning and organisation has gone into this - thank you all so much."

Jo Bailey, Events & Area Fundraising Manager at Midland Air Ambulance.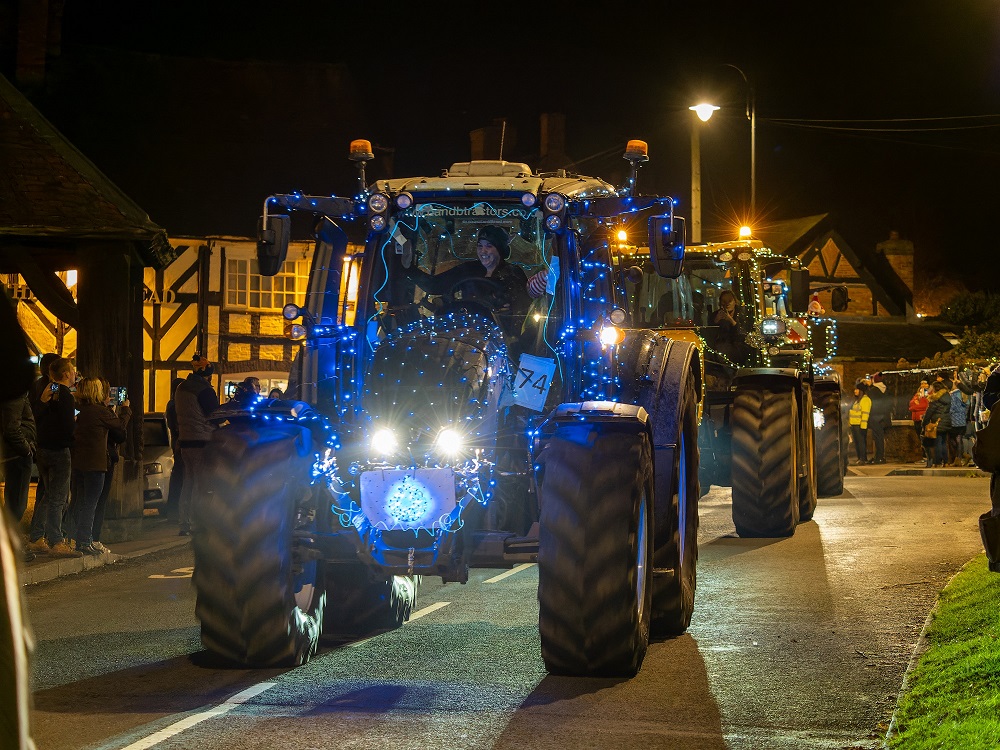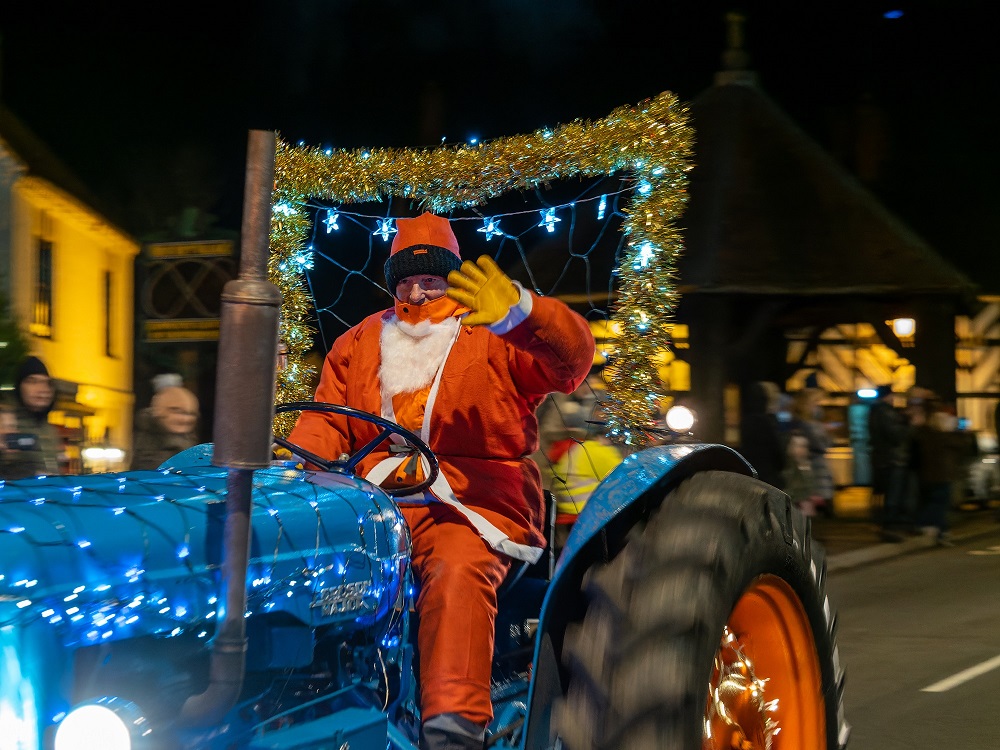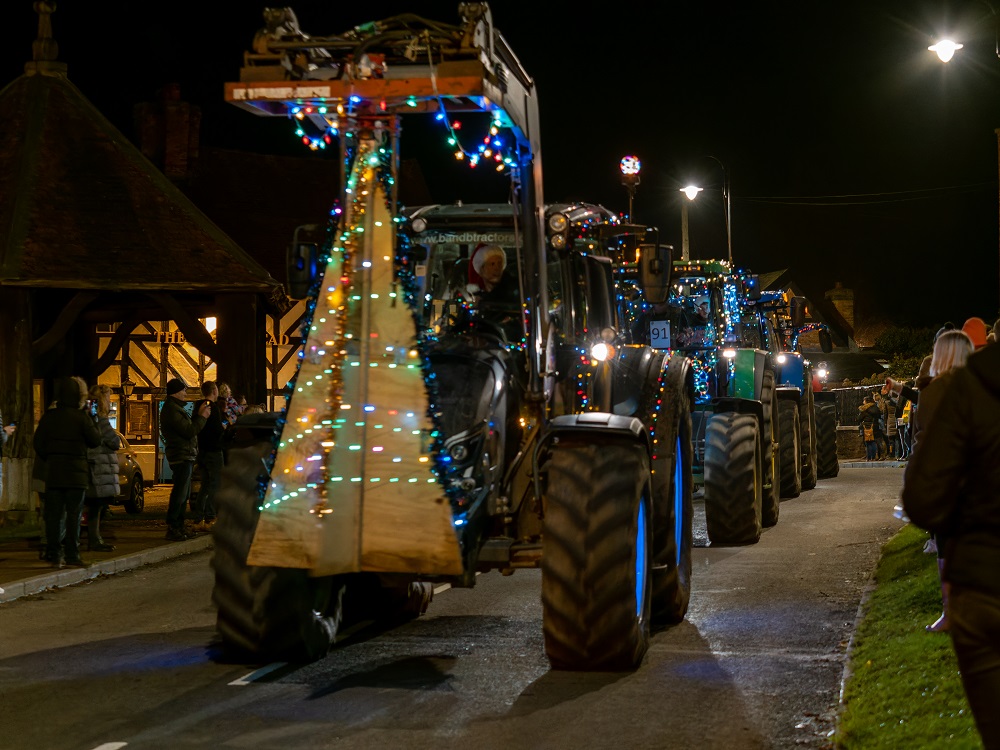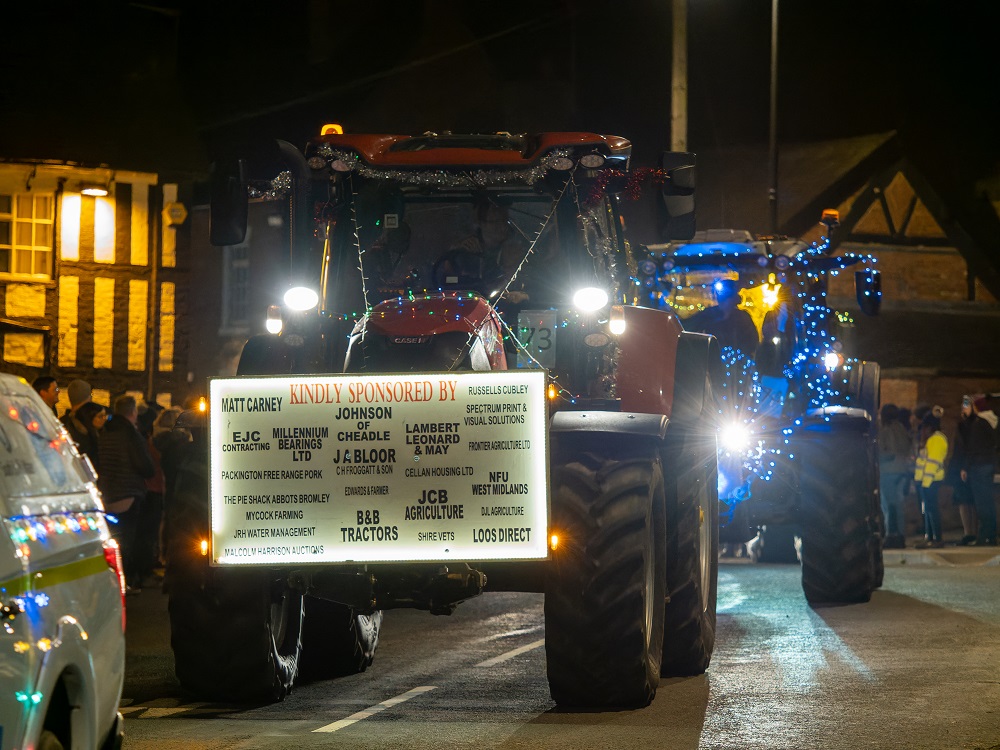 Photo shows: Nina from SSW, Jo Bailey from Midlands Air Ambulance and Julia from Staffordshire Young Farmers Clubs.
Make a donation
Visit the Go Fund Me page to make a donation to Staffordshire Young Farmers Clubs and Midlands Air Ambulance

View the photo album
List of sponsors

B&B Tractors
 | Cellan Housing Ltd | CH Froggatt & Son | 
DJL Agriculture
 | 
EJC Contracting
 | 
Edwards and Farmer |
Frontier Agriculture Ltd
 | 
J A Bloor 
| 
JCB Agriculture
 | 
Johnson of Cheadle
 | 
JRH Water Management
 | 
Lambert Leonard & May
 | 
Loos Direct
 | 
Malcolm Harrison Auctions
 | 
Matt Carney
 | 
Millennium Bearings Ltd
 | 
Mycock Farming
 | 
NFU West Midlands
 | 
Packington FreeRange Pork
 | 
Russells Cubley
 | 
Shires Vets
 | 
Spectrum Print & Visual Solutions
 | 
The Pie Shak
.
Posted: 7 December 2021