Rescue mission as bees set up home in West Bromwich water hydrant
One of our customers in West Bromwich recently contacted us to share the news that a colony of honey bees (Apis mellifera) had made their home underneath one of our water hydrants in a local residential street. Given the unsuitable home for the bees and local residents, we headed to site this week to rescue and rehome the colony.
We are lucky to have our own resident beekeeper within our team, Energy and Asset Performance Director Robert (Boz) Boswell. Boz headed to site with the aim of finding the Queen bee as quickly as possible and then safely ensuring the colony followed the Queen into a new temporary home. The honey bees were safely extracted and have since been transported to their new permanent home – at our head office site in Green Lane, Walsall.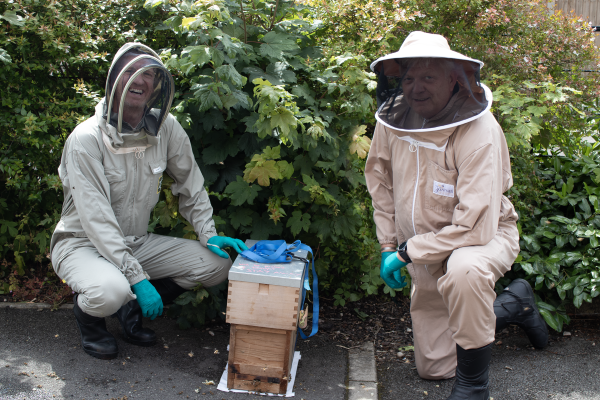 Robert Boswell said "We were delighted to be able to rehome this colony of bees at our head office site, and we are looking forward to caring for them in the future, educating more of our colleagues about honey bees, and hopefully even being able to provide some jars of honey to our local community too.
"Honey bees contribute directly to local food production and make an important contribution, through pollination, to crop production and the wider environment, so it is important we do what we can to help protect them. We hope that, in their new safer home, this colony continues to thrive."