South Staffs Water customers continue to receive one of the lowest combined water and sewerage bill in England and Wales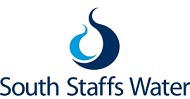 South Staffs Water's household customers will continue to receive the lowest combined water and sewerage bill in England and Wales in 2018/19.  Our average household water bill will rise by £5 to £147 a year, an increase of 3.4%.  This equates to just 40 pence a day.  Since 2013, our bills have remained flat during a period when inflation has been 8%.
The prices for 2018/19 are in line with our five-year plan that was developed after extensive consultation with customers and approved by the industry regulator Ofwat in 2014.
We remain committed to providing a great value local service to our customers.  In the year ahead we will be;
investing £45 million in maintaining and improving our essential infrastructure
delivering high levels of service
supporting 8,000 customers through our Assure tariff in making their bill more affordable.
We appreciate that for some customers any increase in bills is a real challenge.  We have a wide range of measures in place to help customers who are struggling to pay, including our Assure tariff, which helps reduce the bills of low-income households.  For many, a water meter is also a great choice for saving money.  We install these for free and we can also provide free water saving advice.  Please get in touch with us to discuss how we can help.
1 February 2018