South Staffs Water customers to receive England's lowest combined water and sewerage bills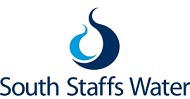 South Staffs Water's household customers will receive England's lowest combined water and sewerage bills in 2017/18 for the fifth consecutive year.
During the next financial year the average customer will pay just £1.49 more for their water – a 1% increase. That means they will pay less than 40p a day (£144 a year) for all the water they need for drinking, cooking, washing and cleaning.
Wastewater charges, which South Staffs Water collects on behalf of Severn Trent Water, will increase by £10.00 or 6.4% and will cost around 45p a day (£166 a year).
Rachel Barber, customer services director for South Staffs Water, said: "We know from talking to our customers that value for money from their water supplier is important – and that means providing them with a high quality, consistent water supply at an affordable price."
Together, the average water and sewerage bill comes to £310, compared to a national average of £395. Actual increases may be more or less than the average as customers' bills vary depending on their individual circumstances.
The prices are in line with five year plans for 2015-2020, developed by every water and sewerage company after extensive consultation with customers, and confirmed by the industry regulator Ofwat.
Barber continues: "We are always working to make sure we keep bills affordable and easy to manage.
"We offer support for customers who may face difficulty in paying their bills, including flexible payment arrangements and a number of special tariffs. For example, the new Assure scheme introduced last year provides eligible customers with a discount of up to 80% off their water charges."
Customers could also save pounds off their bill by having a meter installed free of charge and using water efficient devices, some of which are available free from the South Staffs Water website, www.south-staffs-water.co.uk.
"Alongside affordable bills, we are committed to delivering the very highest levels of customer service and are proud to have been ranked third out of 18 in the water industry's customer service league table last year." Barber added.
"Just one example of this is our online account management tool My Account, providing customers with 24/7 access to their water account and the ability to make secure transactions at a time and place to suit them."
For more information visit
www.south-staffs-water.co.uk