Water mains upgrade for Aldridge
We are due to start a £400,000 project to replace the water main in Aldridge.
The project is part of our ongoing improvement programme and will see 7km of water main along Erdington Road and adjoining roads upgraded, resulting in improved water quality and a reliable water supply to customers.
We have developed a schedule of work, across the school holidays, to minimise disruption to residents, businesses and visitors to the area during the work. The project will start on Sunday 21 July 2019 and work will be carried out seven days a week to ensure that it is completed before the school term starts in September.
A temporary one-way system has been put in place in partnership with Walsall Council to ensure the safety of the workforce and public. Traffic will be diverted onto the A454 bypass, Walsall Road, Bosty Lane and Barr Common Road. Access will be maintained for residents and businesses.
Phil Newland, Managing Director at South Staffs Water, explains:
"This project represents a significant investment into the water quality in Aldridge and has been split into three phases to minimise the impact to traffic, residents and businesses. Erdington Road is the second phase of improvements. We completed the first upgrades in the town centre in 2018 and the final phase will be in Birmingham Road to the Aldridge bypass, Whetstone Road and surrounding streets in 2020."
At no time will we request access to a customer's property unless a visit has been pre-arranged. 

One-way diversion details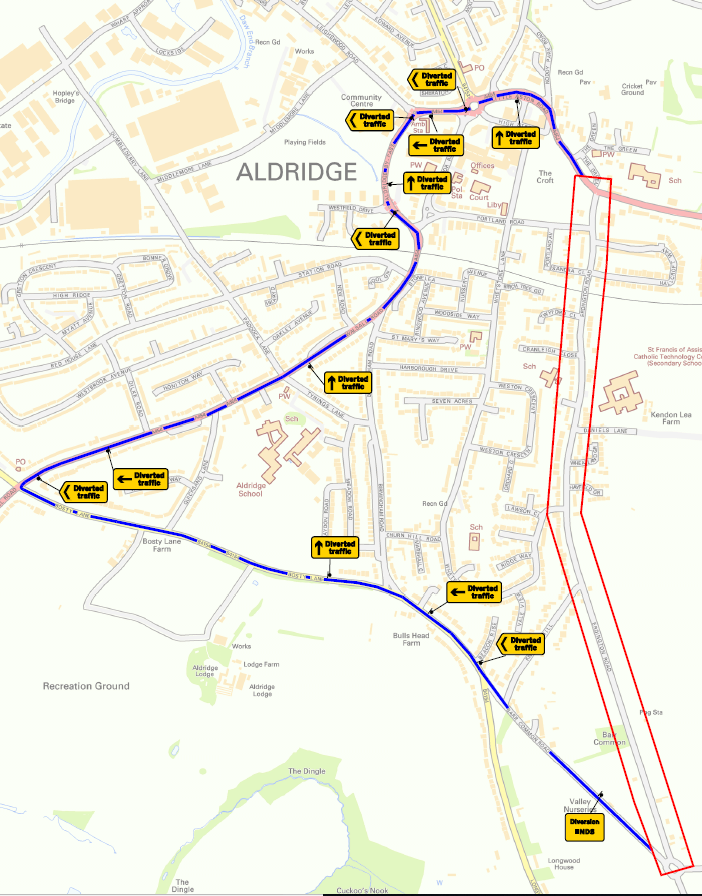 Posted: 16 July 2019