World Water Day event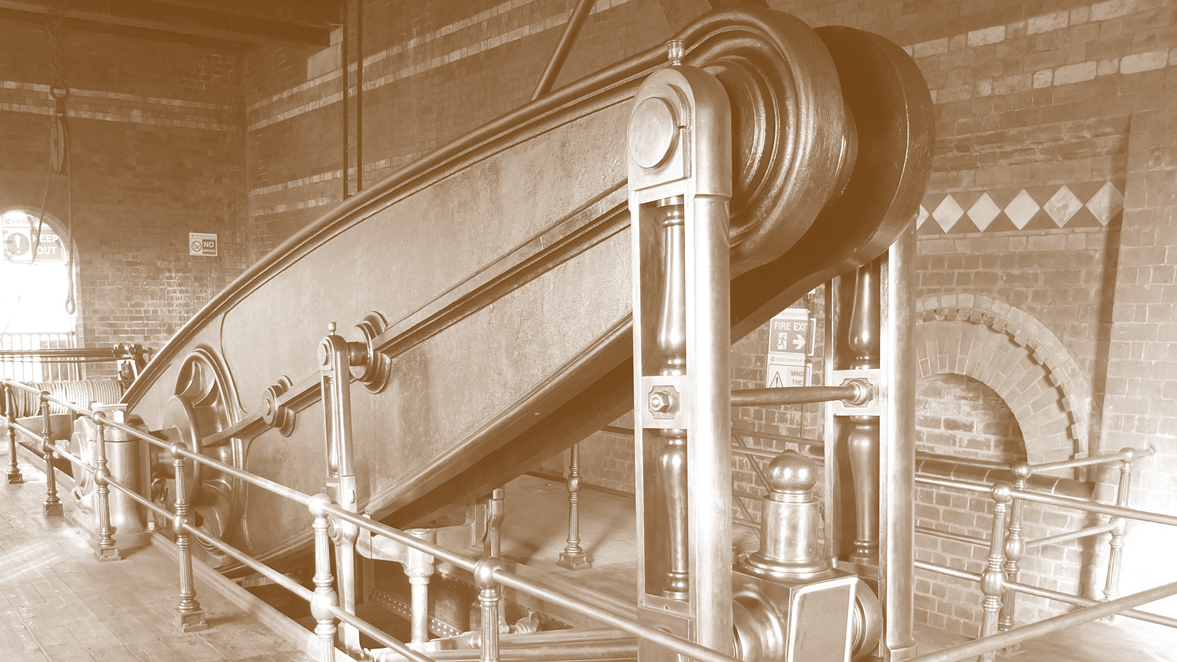 World Water Day is held annually on 22 March to recognise the importance of freshwater and to advocate for the sustainable management of freshwater resources, as part of the celebrations the Lichfield Waterworks Trust is holding a 'World Water Day' event.
Sandfields Pumping Station is a disused water-pumping station, built in 1853, to supply the Black Country with clean water taken from Lichfield. Engineer and entrepreneur,
John Robinson McClean
had noticed that Walsall had many cholera and typhoid outbreaks due to polluted wells, whereas Lichfield's water was clean and pure. As a result, he founded South Staffordshire Waterworks Company, and Sandfields Pumping Station was built.
This year marks the 150th anniversary of the Sandfields engine house and the Cornish Beam engine housed inside, as well as the 210th anniversary of John Robinson McClean's birth.
The 'World Water Day' event will be held on
Saturday 18 March
,
10am to 1.30pm
, at
Sandfields Pumping Station, Lichfield
,
WS14 0AA
and we are proud to sponsor the event.
There will be water-related activities for children and adults, advice on how to make a wildlife pond, visits from wildlife and environmental groups, water-saving ideas and more.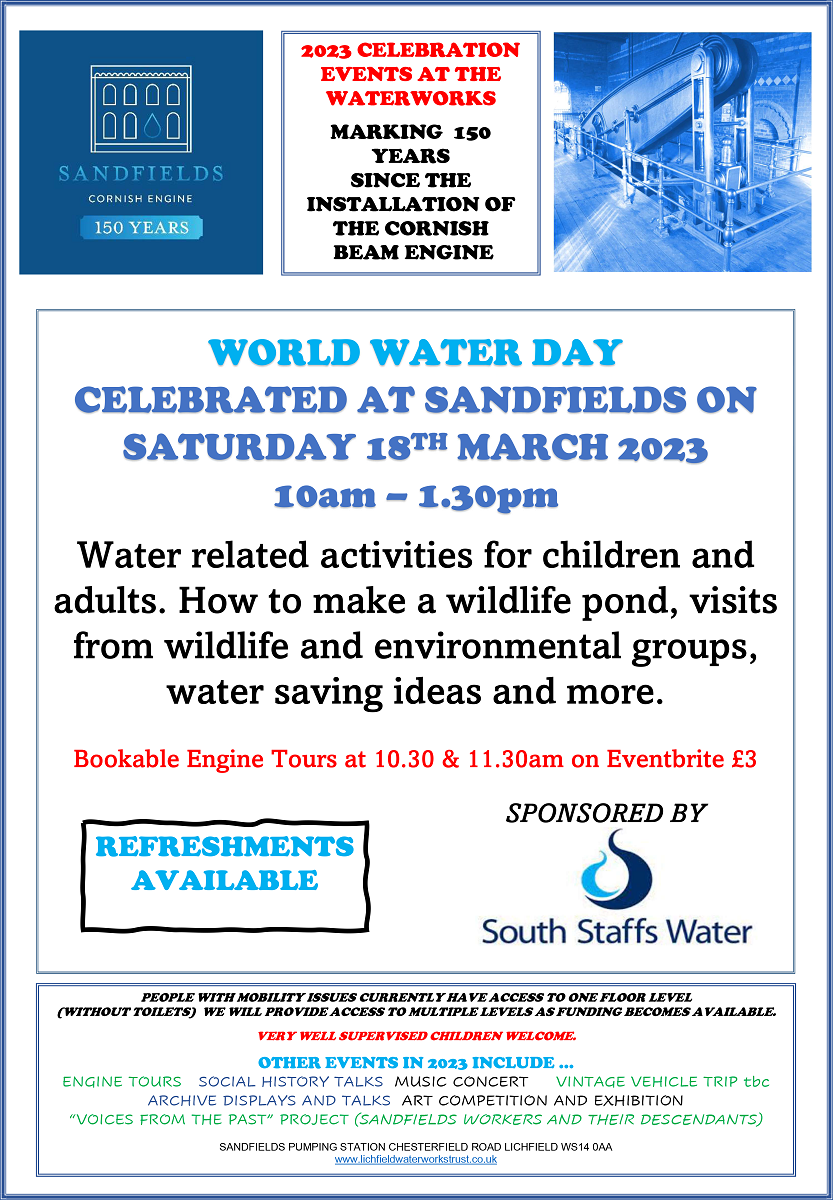 The history of South Staffs Water
Find out more about the history of South Staffordshire Waterworks Company and South Staffs Water

Posted: 15 March 2023