Funding tree planting in Wednesbury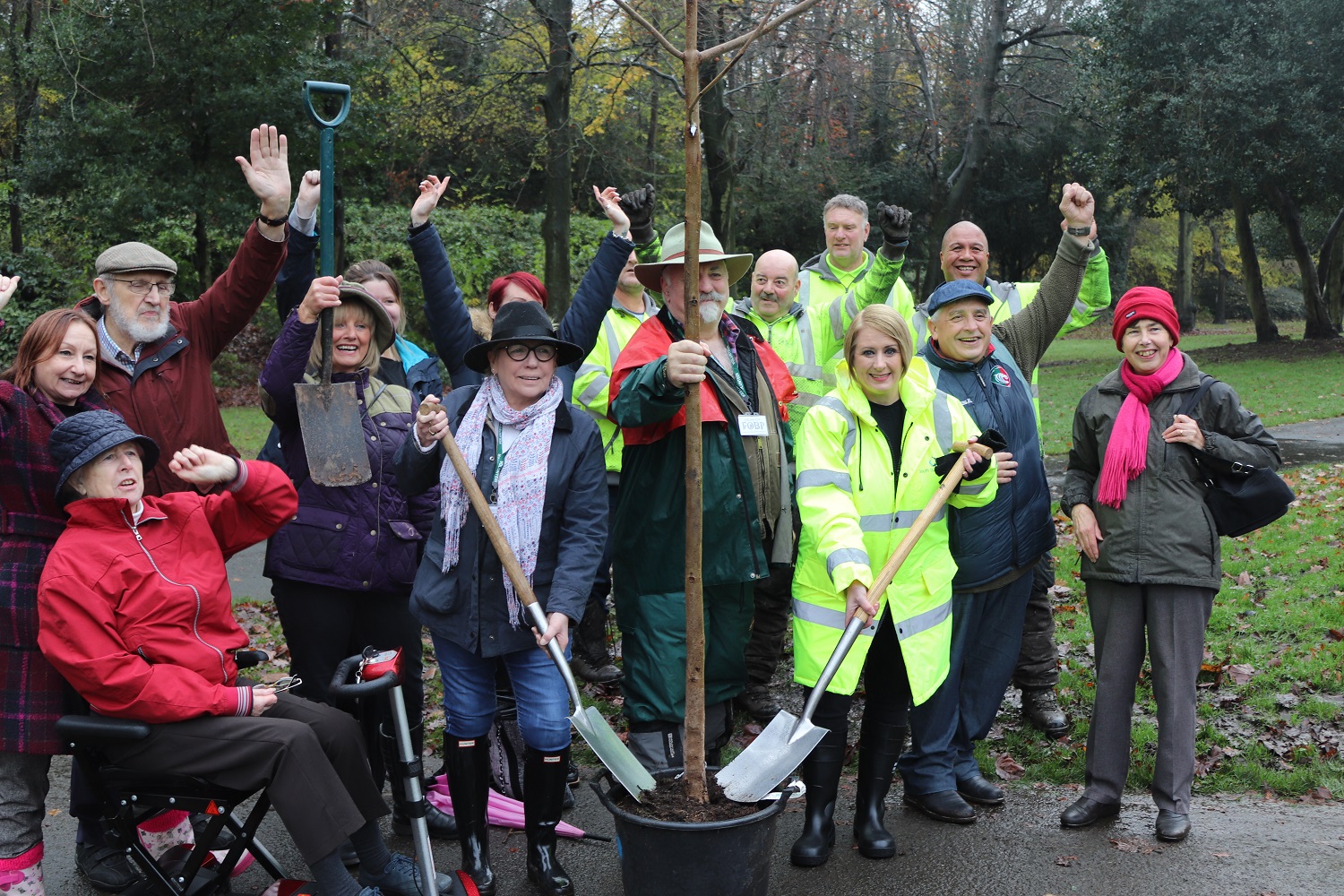 A dozen large trees have been planted in Brunswick Park, Wednesbury, during National Tree Week thanks to a grant from our PEBBLE fund, with more to come in future tree week celebrations as part of the ongoing management of Brunswick Park.
The park is a grade 2 registered Green Flag Park in northern Sandwell, which is long established with mature trees. The trees in the centre of the park needed to be removed for safety reasons, so with the help of a £5,000 grant from our PEBBLE fund, the Friends of Brunswick Park are replanting the area.
The planting is taking place during National Tree Week, the UK's largest annual tree celebration, which marks the start of the winter tree-planting season.
The trees being planted have been carefully planned through a tree survey. The survey has calculated the ecosystem benefits of all of the trees in the park and projected which species would best benefit the area. This planning is particularly important as the area is heavily affected by air quality issues due to the M6 slip road.
Ian McDermott, from Friends of Brunswick Park, said:
We're really grateful to South Staffs Water for the grant from the PEBBLE fund. We would not have been able to replace these trees without the grant and we feel it is essential that the benefits of the trees are not lost for the next generation.
Phil Newland, Managing Director at South Staffs Water, said:
We recognise that we must help protect and improve areas for wildlife and plants in the places where we operate. Our PEBBLE fund aims to help local groups do that. Trees are so important to biodiversity but they do much more; improving air quality and conserving water as well as enhancing communities. So we're very pleased to have been able to help the Friends of Brunswick Park.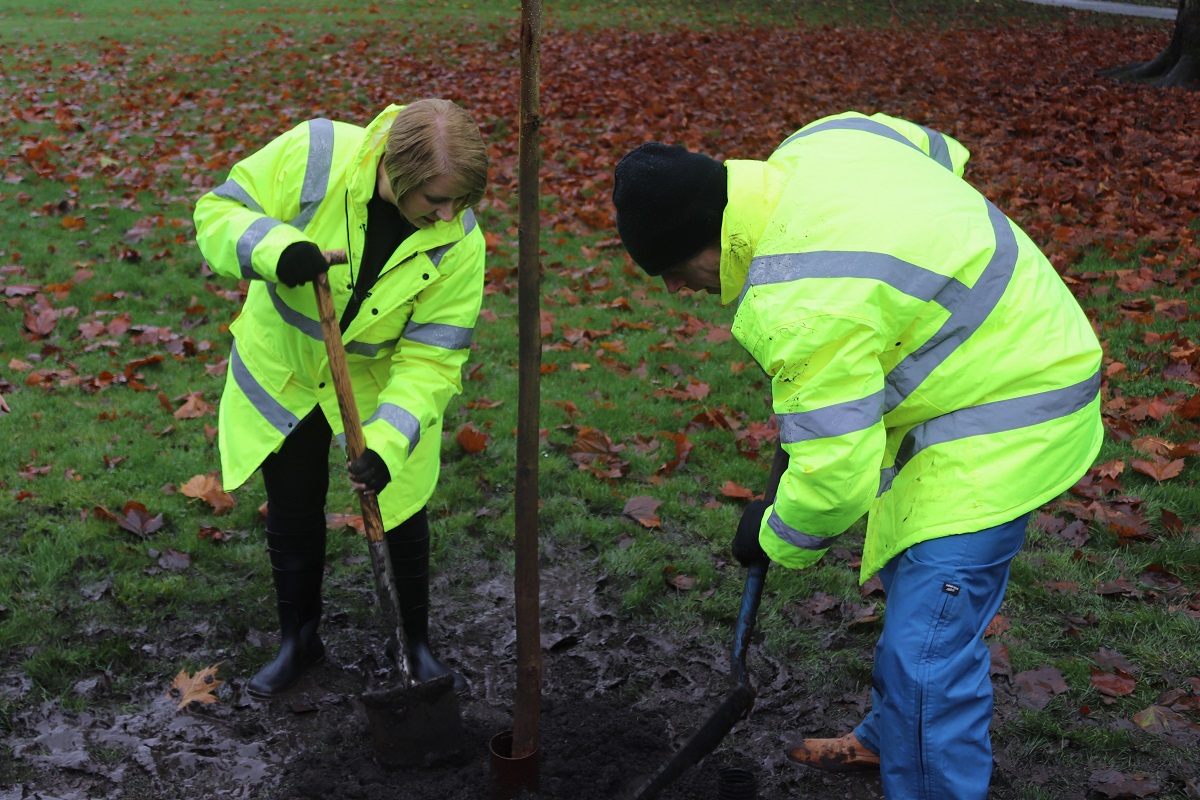 Director of HR, Marcella Nash, plants one of the trees, with Jennie Thomas from the PEBBLE team.
Posted: 28 November 2019