Has your water meter "bin" read?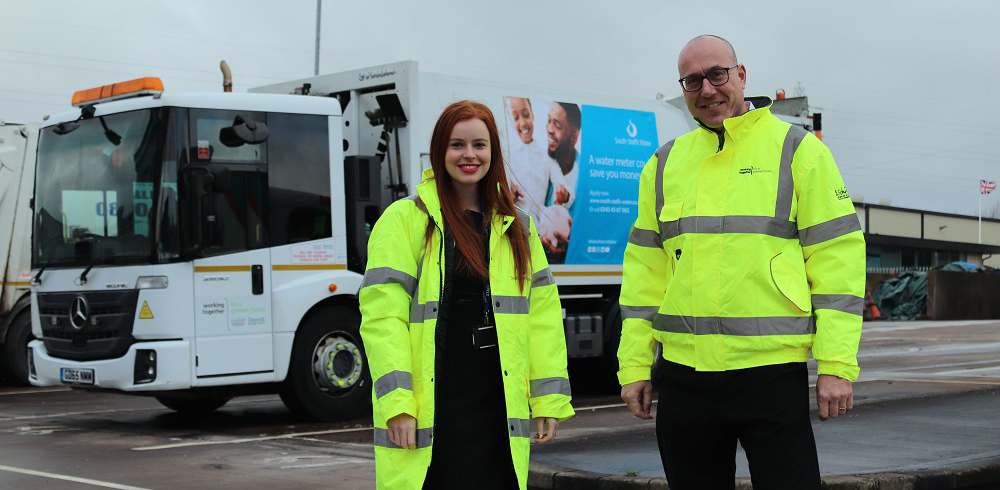 People in five Staffordshire villages are having their water meters read when they have their bins emptied, in a unique partnership between South Staffs Water and Lichfield District Council.

The water meters are read using wireless technology, with readings being taken as the lorry passes each home every fortnight.
The new technology is being trialled in five villages: Clifton Campville, Edingale, Haunton, Elford and Harlaston. The meter readings mean that leaks can be identified quickly, while also reducing the chance of customers receiving estimated bills.
Heidi Knapton, Metering Manager at South Staffs Water, said:
We're really excited with the results of the trial so far. By working with Lichfield District Council, not only do customers have their water meters read automatically every fortnight, we've also been able to identify continuous flows in customers' homes from the data, which will help to spot leaks. We hope to continue the success in the region alongside the Council.
Nigel Harris, Joint Waste Manager at Lichfield District Council and Tamworth Borough Council, said:
This is a great opportunity for us to work in partnership with South Staffs Water and use the latest technology to provide regular water meter readings. We've been running the trial for two months and, based on the positive results we've seen already, we will continue to roll out the service in the coming months.
Customers don't have to be in a trial village to apply for a regular water meter. The average household on a water meter saves £100 per year, and there's a two year switch back guarantee. Apply now by visiting our water meter webpage. 
Posted: 16 December 2019