Just Water challenge to support WaterAid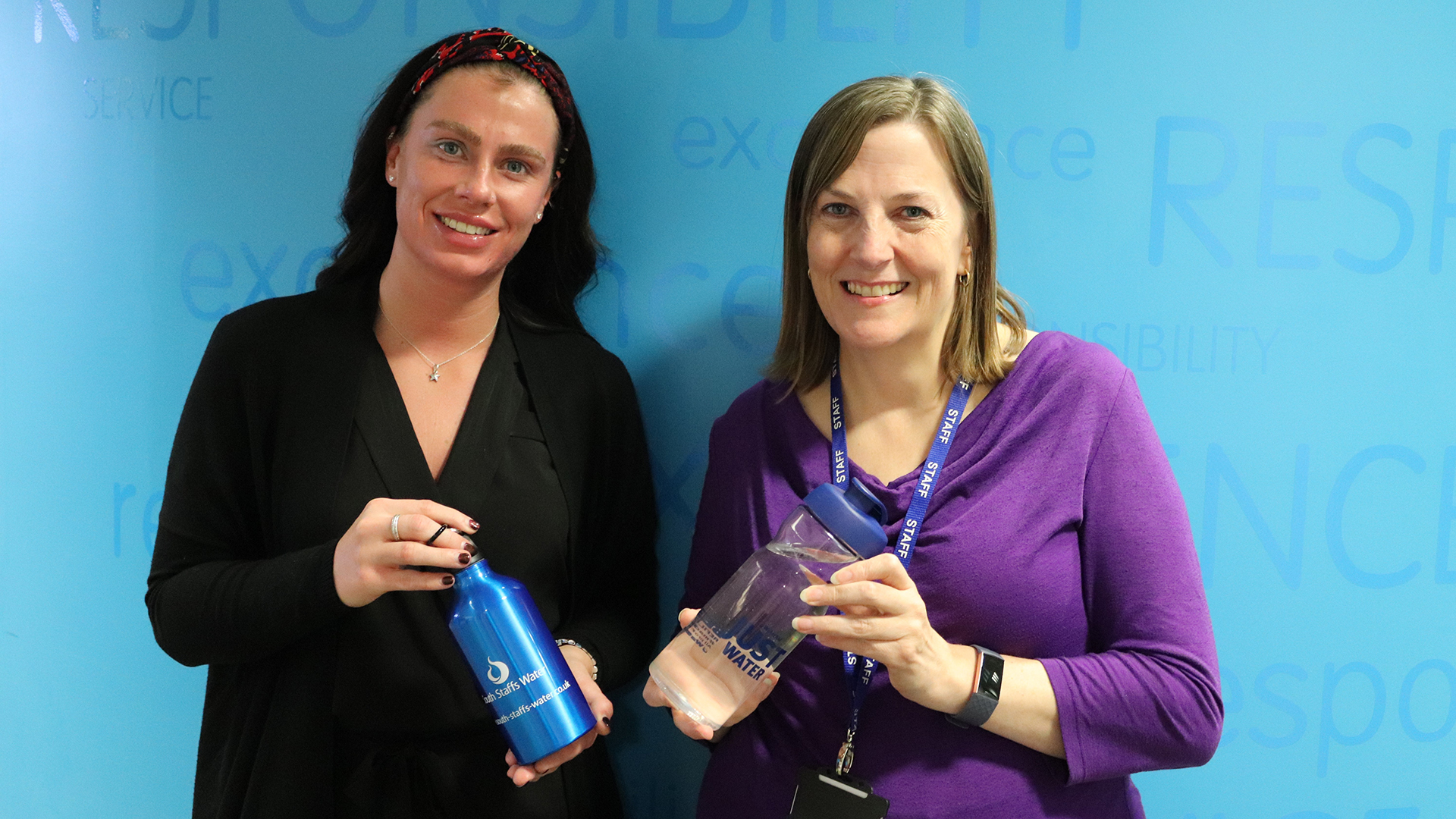 Two members of the South Staffs Water team have taken on the Just Water challenge to raise money for WaterAid and give others the gift of clean water.
Christine Howles and Natasha Mair started the Just Water challenge at the beginning of January by getting sponsored to drink just water for the whole month; no tea, coffee, fruit juice, beer or wine.
The money they raise will help WaterAid provide clean water, decent toilets and hygiene knowledge to people who don't yet have access to them.
Christine said:
"This is my second year if taking on the #JustWater challenge. It's a great way to raise money for WaterAid, as well as being a challenge for me. I love my tea so it's not easy to give it up for a month. This year has been slightly easier than 2019 but it's still a struggle. The thought that 800 million people around the world have no access to clean water, is a big motivator. The least I can do is miss out on tea for a month."
Natasha said:
"I felt that I needed a detox after Christmas and I thought why not support WaterAid while I'm doing it."
If you would like to show your support and sponsor Christine and Natasha, you can do so by following these links:
#JustWater is just one way that South Staffs Water has supported WaterAid for more than 30 years. Through the support of customers, employees, businesses and external partners, we have worked in partnership with WaterAid to help transform the lives of thousands of people.