Wendy Morton MP visits South Staffs Water


Wendy Morton, Member of Parliament for Aldridge Brownhills, visited our offices recently to find out more about our work and our water supply for local people.
Ms Morton was treated to a tour of the offices, including a visit to the operations control room, the customer contact centre and met the water quality team. Her tour included a talk with the design team who gave her a detailed explanation of the water mains upgrade programme for Aldridge, which has been split into three phases until 2020.
Phil Newland, managing director of South Staffs Water, said:
We are a local company and have been supplying our local communities with high-quality water for over 160 years. We are part of our community. We welcomed the opportunity to show one of our MPs how we deliver these essential services to our customers and how we are 'making water count' for them now and into the future. It was really good opportunity to be able to talk to her about the current work we're doing to upgrade the water mains in Aldridge."
Wendy Morton MP said:
It was a pleasure to visit South Staffs Water and learn more about how our water supply reaches our taps, and to also receive a progress report on the water mains upgrade programme in Aldridge. I was also particularly interested to hear more about the new and innovative ways in which South Staffs Water is using technology to communicate with customers. It was a great visit and I look forwarding to visiting again in the future."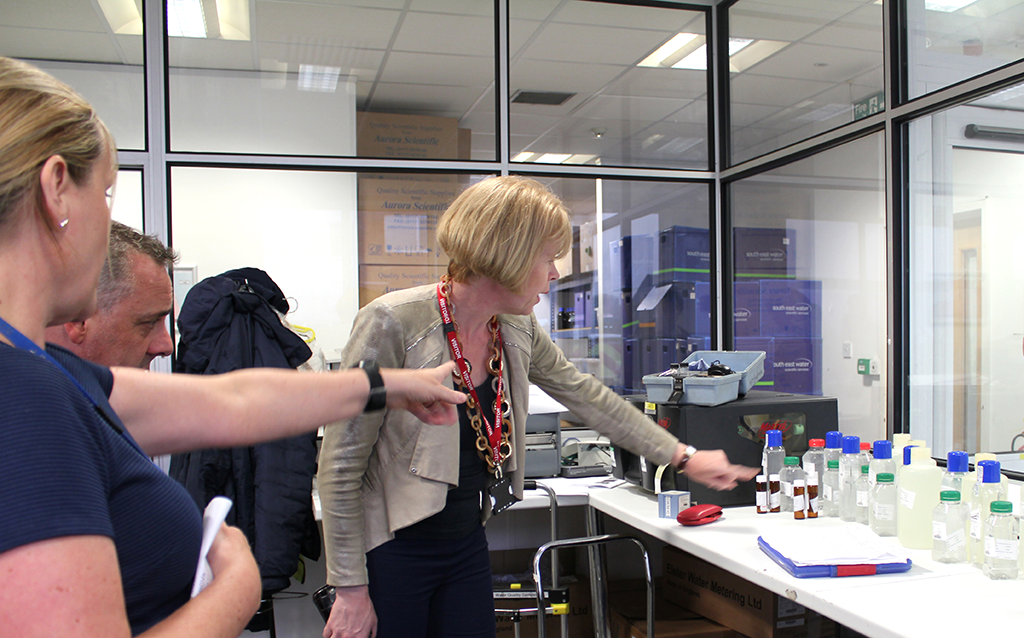 Wendy Morton MP met the water quality team and found out that we take regular samples to ensure we are providing high-quality water.

Wendy Morton MP was given a demo of our mobile app.
Posted: 1 August 2019