Catchment trial farms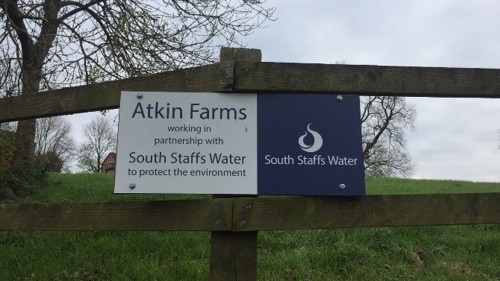 Due to elevated pesticide levels measured in the raw water of Blithfield Reservoir, we have a programme of catchment management within the Blithfield catchment, aimed at improving water quality at source. 
The Blithfield catchment is dominated by the River Blithe which feeds into
Blithfield reservoir
, a significant source of our water supply. The catchment management programme includes support for on-farm measures and product substitution through the SPRING scheme, along with advice on best practice and other measures.
Atkin Farms
Atkin Farms is located within the Blithe Catchment area. The catchment area is approximately 65-70% pasture and mixed farming and 30-35% arable. Atkin Farms is a 930 acre mixed farm, 80% arable and 20% grassland. It is situated north of the reservoir and has the River Blithe running through the farm alongside several of its fields. 
Read more
Mycock Farming Ltd
In 2019, we embarked on a new trial with one of our Blithe SPRING farmers, Mr and Mrs Mycock of Mycock Farming Ltd in Hamstall Ridware to test out undersowing of maize using the Pottinger Aerosem drill.

Read more



For more information about the trials, or the SPRING scheme please contact catchment.management@south-staffs-water.co.uk.